The use of anti-theft screws, also known as security screws, offers several advantages in various applications and industries where security and tamper resistance are important. Here are the key advantages of using anti-theft screws:
Deterrence of Unauthorized Access: The primary advantage is that anti-theft screws deter unauthorized access, tampering, or removal of secured items or components, protecting property and assets.
Theft Prevention:
Anti-theft screws
prevent theft of valuable equipment, fixtures, and merchandise by making it difficult for would-be thieves to disassemble or access secured items.
Reduced Vandalism: They discourage vandalism and malicious damage to public infrastructure, furnishings, and fixtures, helping maintain public spaces and reduce maintenance costs.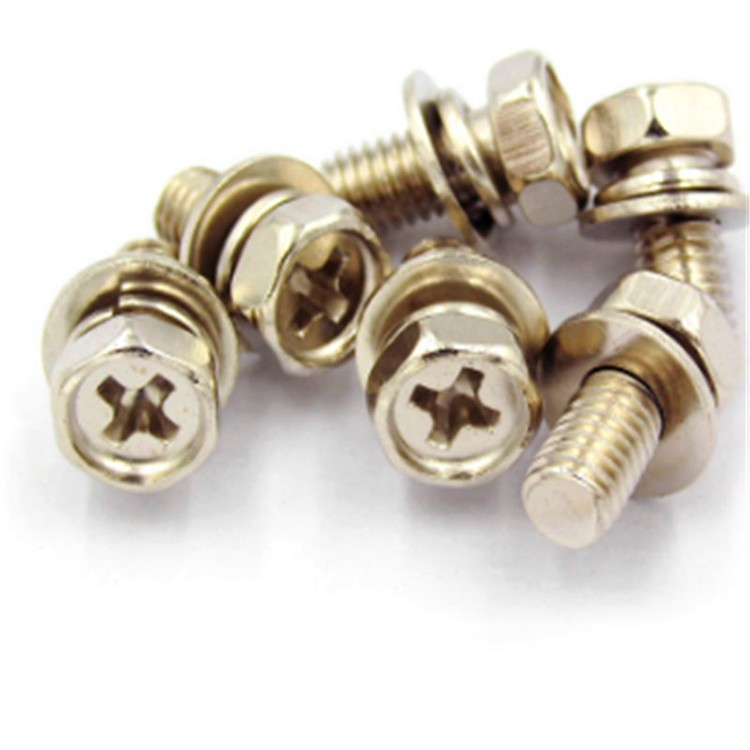 Improved Security: Anti-theft screws enhance the overall security of various applications, ensuring that sensitive equipment, data, and assets remain protected from unauthorized access.
Tamper-Evident Design: Some anti-theft screws have tamper-evident features, making it clear if someone has attempted to remove or tamper with a secured item.
Customization: Anti-theft screws are available in various types and designs, allowing for customization to meet specific security needs and applications.
Easy Installation: They can be installed with standard tools and, in some cases, proprietary drivers, making them easy for authorized personnel to work with.
Cost-Effective Security: The cost of anti-theft screws is often much lower than implementing complex security systems, making them a cost-effective security solution.
Versatility: Anti-theft screws are versatile and can be used in a wide range of applications, from public infrastructure to retail, electronics, automotive, and industrial settings.
Enhanced Brand Protection: In retail environments, anti-theft screws can protect the brand's image by preventing theft and ensuring products remain secure and intact.
Reduced Maintenance: By preventing unauthorized access and vandalism, anti-theft screws help reduce maintenance and repair costs, particularly in public and outdoor settings.
Reduced Liability: Enhanced security can reduce the risk of accidents and injuries caused by tampering with equipment, making them a valuable tool in liability prevention.
Asset Protection: They protect high-value assets, machinery, and equipment from theft or unauthorized removal, ensuring business continuity.
Dissuades Casual Theft: The presence of anti-theft screws makes it less likely that opportunistic thieves will attempt theft or tampering.
Convenient Retrofitting: In many cases, anti-theft screws can be easily retrofitted to existing fixtures and equipment to improve security without significant modifications.
Maintenance of Aesthetics: Some anti-theft screws are designed to be unobtrusive and maintain the aesthetics of the secured item or environment.
Compliance with Security Regulations: In industries with strict security regulations, the use of anti-theft screws can help ensure compliance with security requirements.
The advantages of using anti-theft screws make them a valuable component in safeguarding assets, infrastructure, and public spaces. Their utility in various industries and applications reflects their effectiveness in preventing theft, unauthorized access, and vandalism.